How to use Excel file Modbus Memmap of Co-ordinator
---
1. Introduce
When we add a sensor to the Co-ordinator WS433-CL or iConnector integrated Co-ordinator, the added sensor will be in the corresponding Modbus area in the Co-ordinator. The sensor's Modbus area can be monitored with our excel file. You can then read the data from the respective Modbus addresses using the PLC,HMI,... or use our Modbus Configuration Tool to view the values from the sensor.
1.1 Download Excel file
Download the Modbus Memmap Excel file in the link below:
https://filerun.daviteq.com/wl/?id=BKEaUzdArkoc0Hc7nfpRShdPVToVrqQZ 
1.2 Excel file
After unzip file, open the excel file (Modbus Memmap of WS433-CL-FW_Vxx)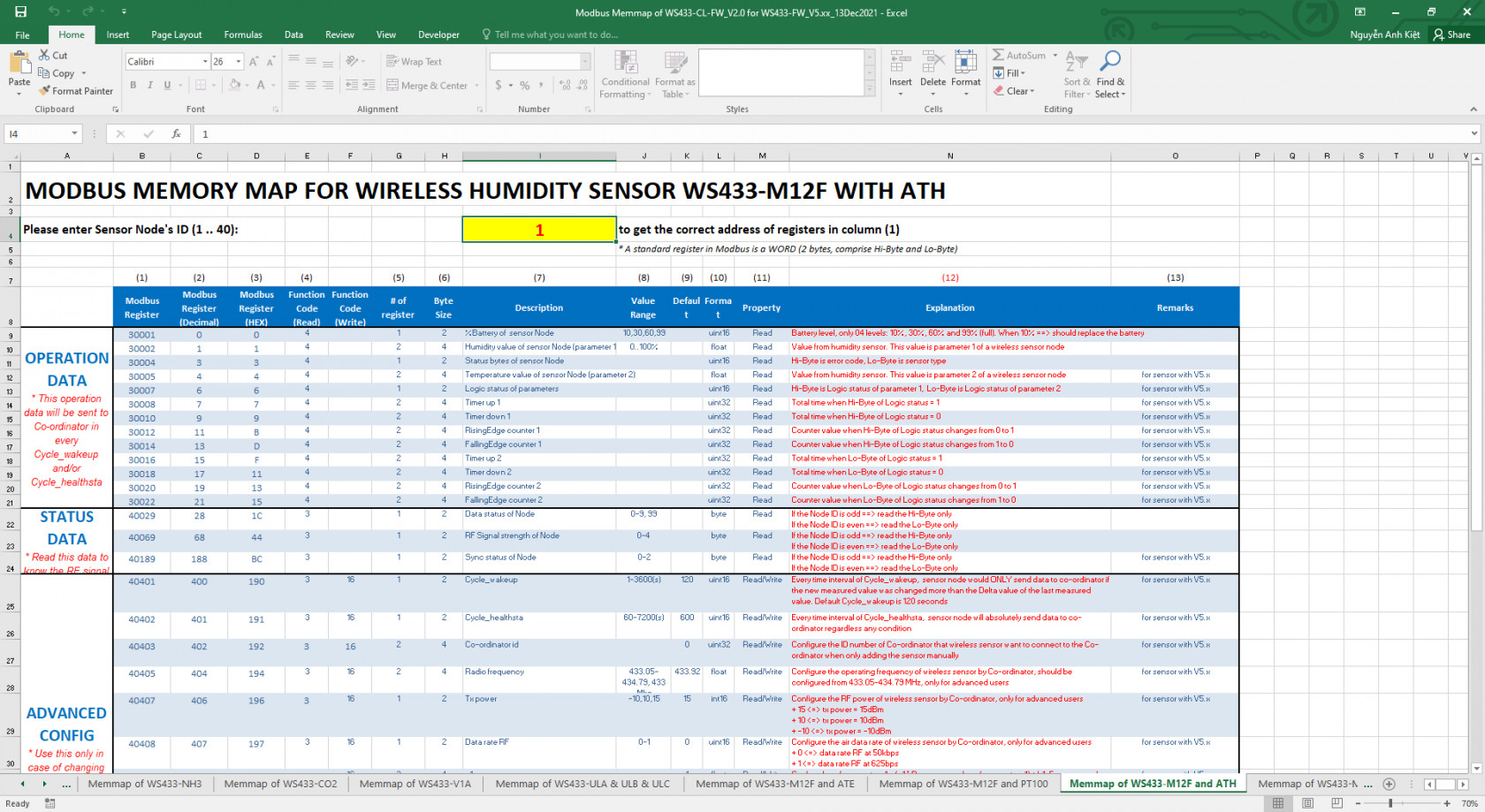 2. How to use
We will choose the sheet that matches the sensor in use
Example: Choosing WS433-M12F and ATH sheet for WS433-M12F-ATH or WS433-ATH

We write in the number where the sensor has been added to the Co-ordinator in the yellow frame to get the register address.
Example 1: WS433-ATH is the first sensor to be added, so it has a position of 1 

Example 2: WS433-ATH is the third sensor to be added, so it has a position of 3 

We will see the parameters in the address column will change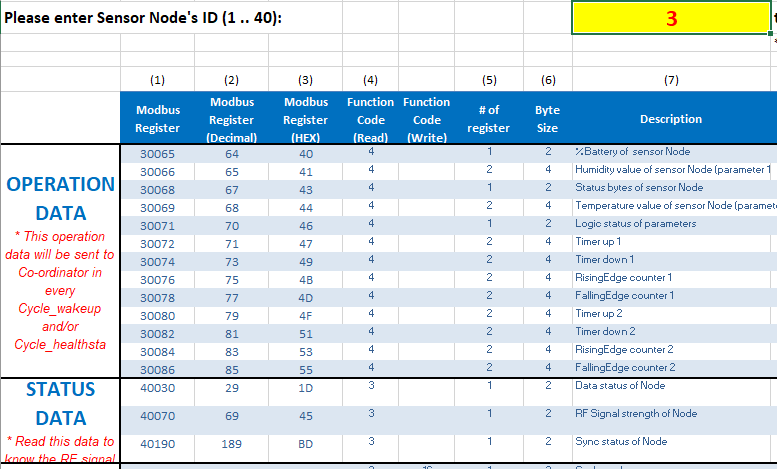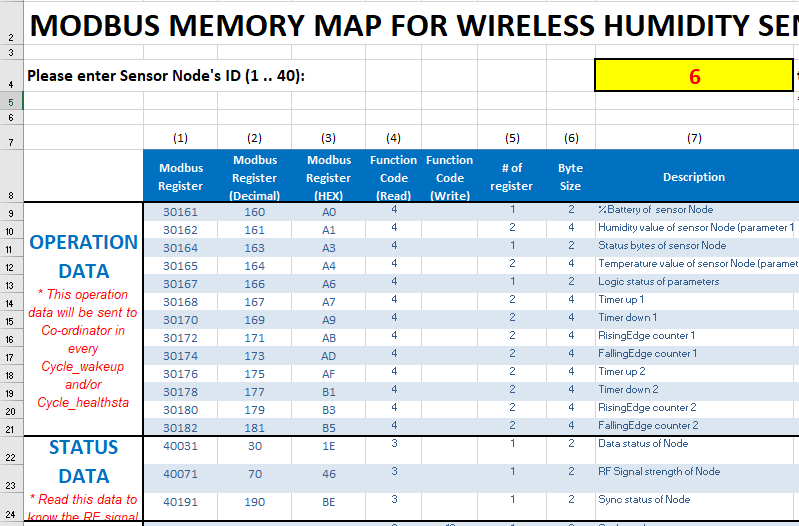 3. Troubleshooting
No.
Phenomena
Reason
Solutions
1
Cannot type into yellow frame of excel file
Edit mode is not open yet
Click Enable Editing to edit the number in yellow frame
2
No suitable sensor found

Old memmap or other modified sensor name

Check HERE the latest memmap file
Contact us for support
4. Support contacts