HIGH PERFORMANCE GAS MEASUREMENT MODULE MAX-CO
Item code: MAX-CO-C1000
Description: Internal Sensor module for measuring CO gas.
Used for: MAQM-MAX
SENSOR SPECIFICATION
MEASURING SPECIFICATION
Measuring technology
Electro-chemical
Measurement range
0-1000 ppm
Overload
2000 ppm
Resolution
0.001 ppm
Lower Detectable Limit
0.04 ppm
Accuracy
+/- 2% of Reading value

Linearity

< 0.1% of Full scale

Response Time (T90)
< 35s
Operating Pressure
Atmospheric ± 10%
Working Temperature
-40 .. + 50 oC
Working Humidity
15..90% RH non-condensing, continuous
Sensor Life Time
3 years in clean air
Drift in Air
< 2 % signal loss per month
Power supply
9..36VDC, max 30mA
CROSS SENSITIVITY DATA
The table below does not claim to be complete. Interfering gases should not be used for calibration.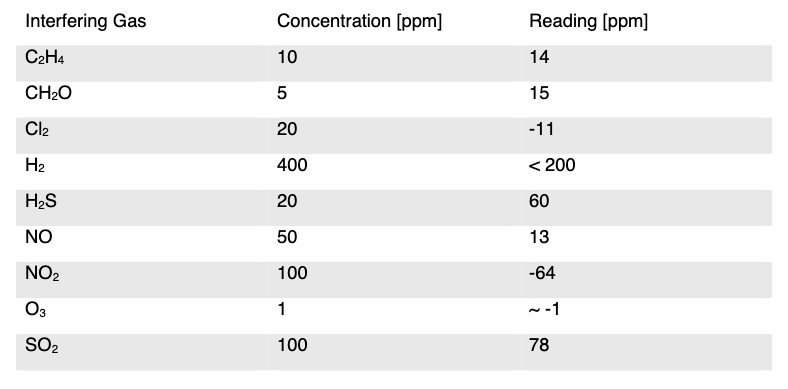 Important Application Notes: